Join in the fun
You'll enjoy engaging in a mock battle against your opponents. On the game leader's say both teams run the the centre of the arena, collect as many arrows as they can and they run for cover. Archers load their arrows and try to hit a player on the opposing team. You can dodge, hide behind obstacle or even crouch in the sniper tower to avoid incoming fire. When you get the chance you release your arrow and if you hit a player they are out…but be careful if they catch your arrow you are out!
Great for groups large or small
- Birthday Parties
- Bachelor/ette Parties
- Team Building
- Game time only for smaller groups
Sorry, no drop-in or public games at this time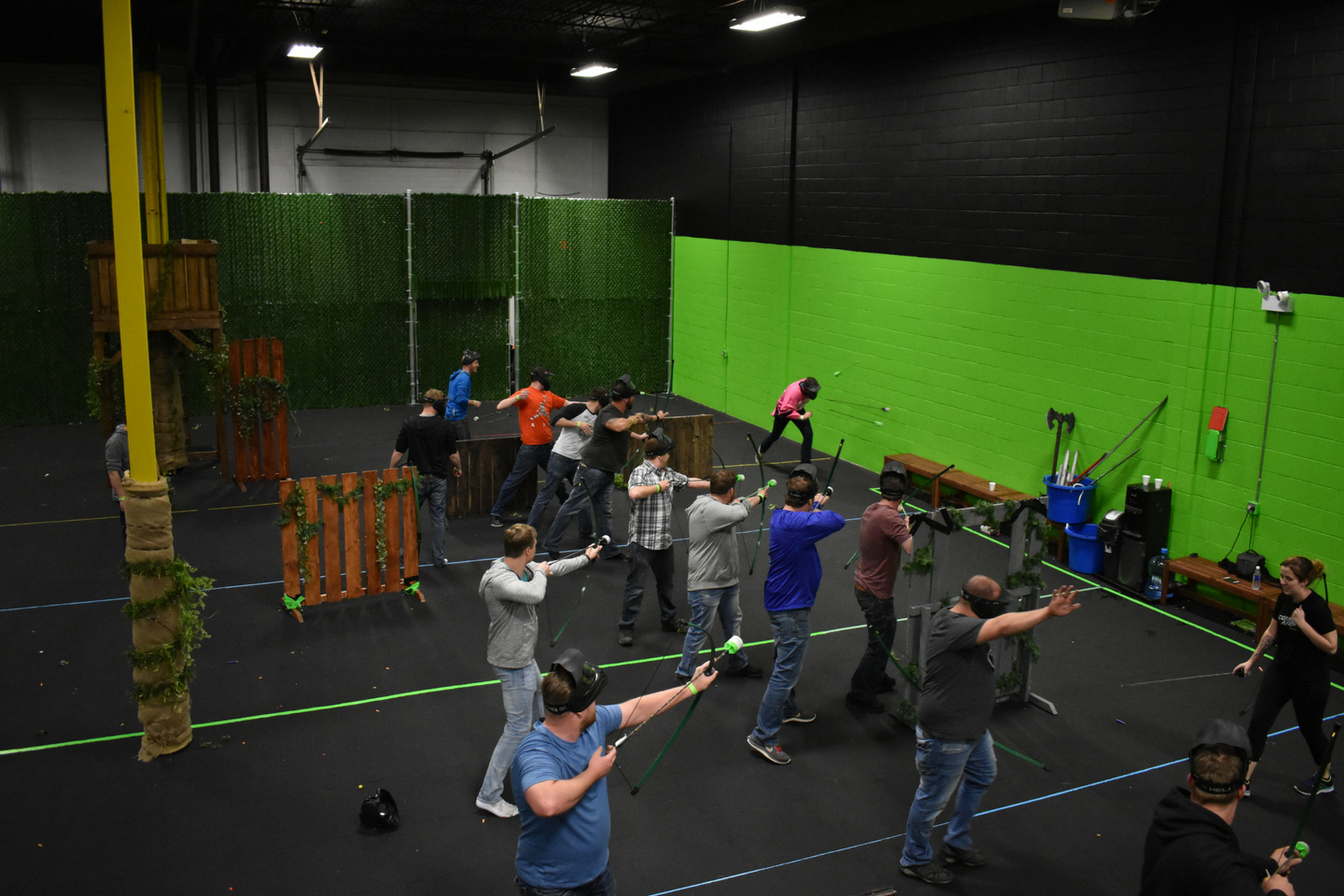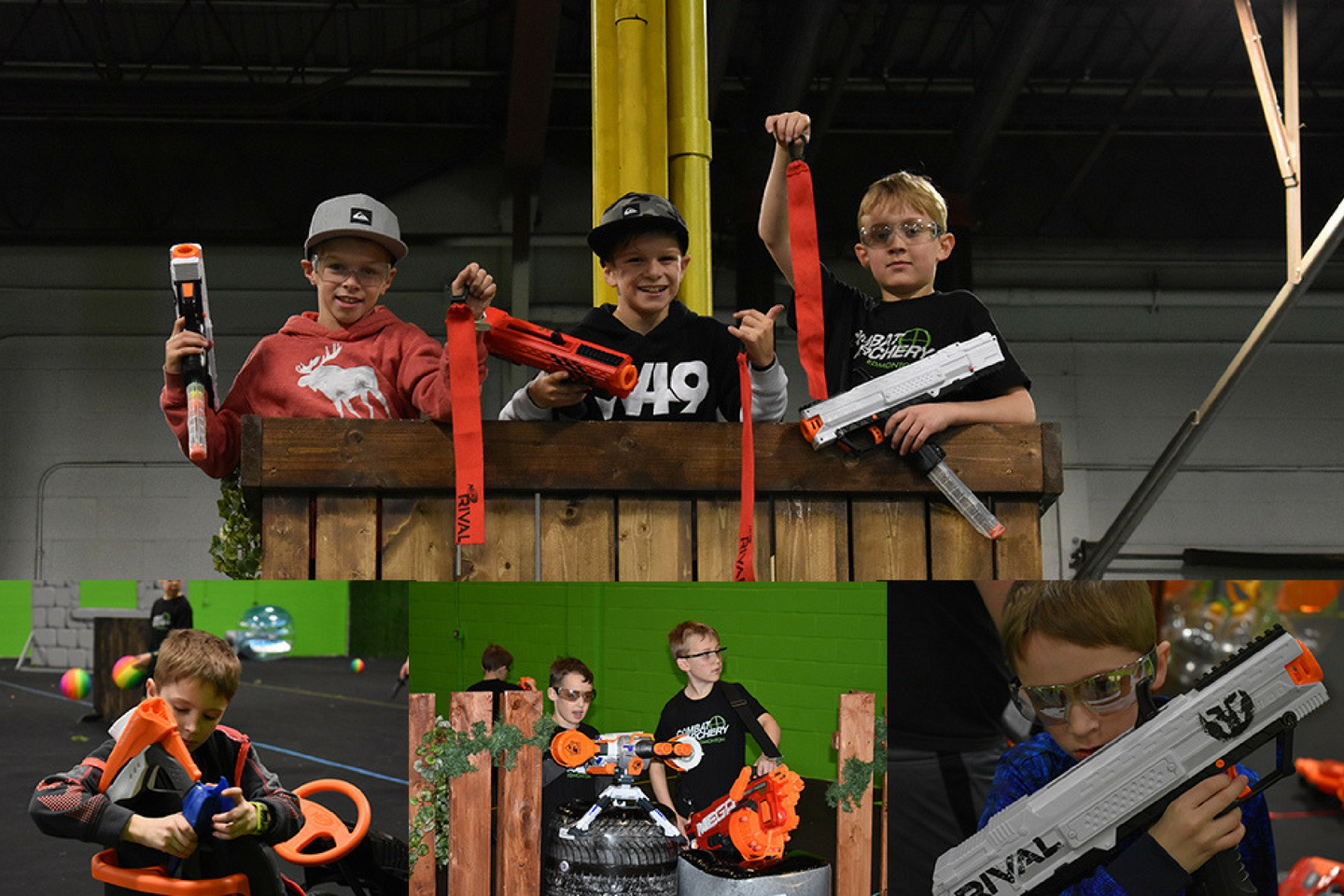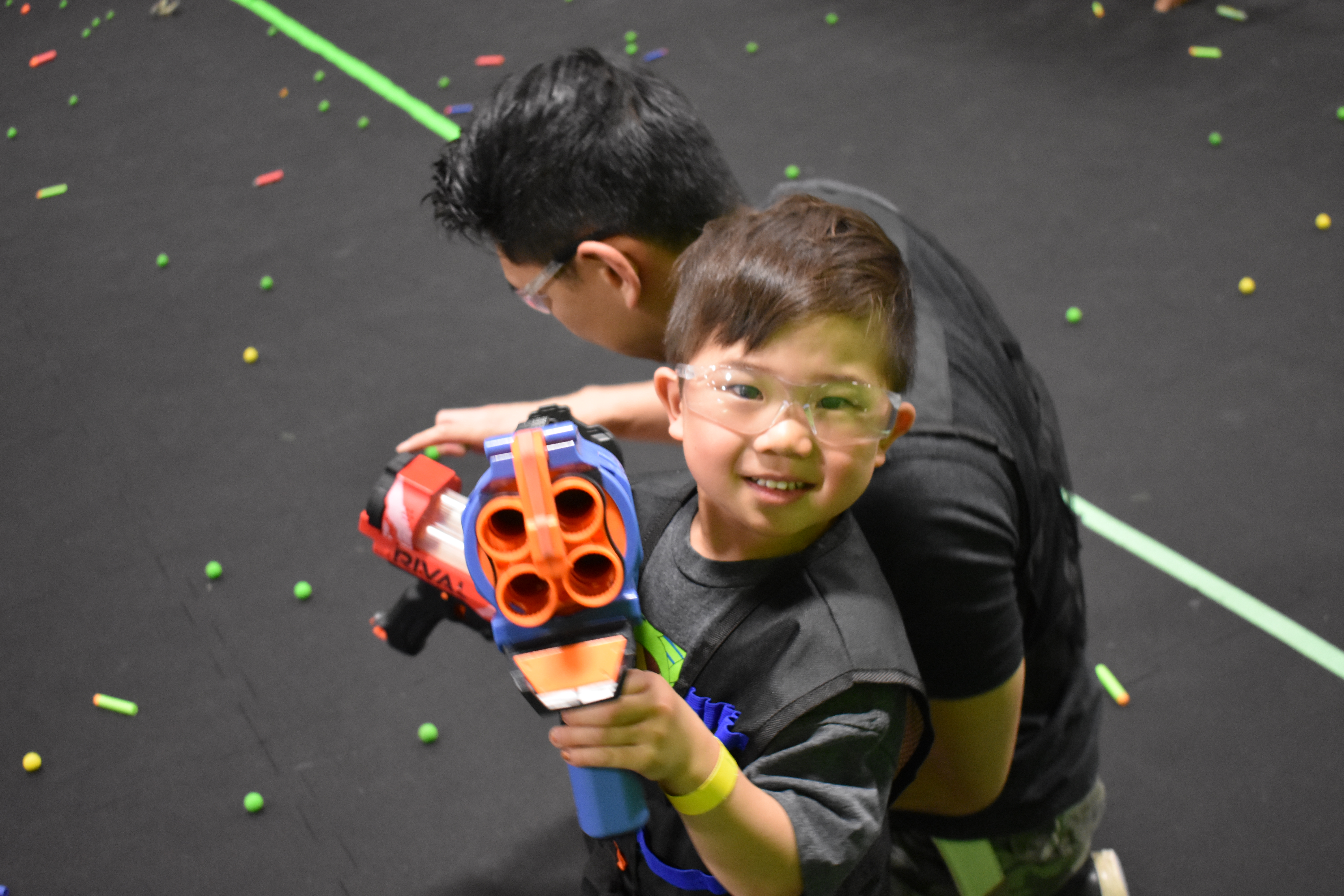 DISCLAIMER: photographs are from our archives. Equipment and facility layout may not be as shown.